Hi. My name is Andrea Ditchfield and I am a freelance proofreader based in Huddersfield, West Yorkshire. I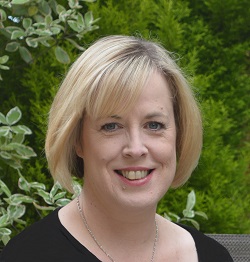 carried out my proofreading training with the Publishing Training Centre, passing their Basic Proofreading course with merit. I am an Intermediate Member of the Chartered Institute of Editing and Proofreading (CIEP) and I abide by the CIEP's Code of Practice.
After working as a dental nurse for over 12 years I decided to take myself off to university to expand my brain. I went on to achieve a BSc (Hons) degree in Biochemistry and an MSc in Analytical Bioscience from the University of Huddersfield followed by a PhD in Developmental Biomedicine from the University of Manchester.
Prior to going freelance, I worked as a medical writer for a Market Access Consultancy company. My role here involved producing high quality written materials for global pharmaceutical industry clients across a variety of projects.
I specialise in proofreading science-related texts, and my specialist subject areas are the biological, health and medical sciences. That said, I am also comfortable working on the majority of subjects with the exception of IT and law.
Away from my desk I like to read horror and thriller novels for relaxation, and I enjoy experimenting in the kitchen. I also love travelling, and I am teaching myself Italian.
Please contact me for a free, no obligation quotation and to discuss your project needs.
---